At Ancient Grains Bakehouse we specialize in Einkorn which is the most primitive form of wheat. It is naturally drought tolerant and disease resistant. It is a diploid wheat containing only 14 chromosomes compared to modern wheat which contains 42. It is higher in protein, fiber, antioxidants, and carotenoids than modern wheat. It contains 50% less phytic acid than other wheats. Einkorn does not have the DD chromosome which has been linked to gluten sensitivities*.
We use Teff for our gluten-free products. Teff is a resilient, drought tolerant pseudo-grain native to Ethiopia and Eritrea. Its cultivation dates back over 6000 years. Teff is high in protein and fiber.
We mill all our own flour just moments before mixing for the absolute freshest and most nutrient dense sourdough products possible.
We make our products by hand with love❣️
All of our ingredients are Organic and sustainably grown. We use locally sourced whenever possible. SouthWinds Farm, C2 to Table, Leapin' Lizard Acres Farm, Cochise Family Farm, and Sleeping Frog Farms are some of our local suppliers.
*Einkorn is not recommended for people with Celiac Disease.
Our Fans Speak!​
This is the first bread I've eaten in years that not only agreed with my digestive system but improved it!  It's such a relief to finally understand why I've had so many digestive issues with grains in the past.  I'm so grateful to have found a source of baked goods with simple healthy ingredients that taste wonderful.  Thank you, Amy!
Amy is super nice and full of knowledge.
The care that goes into creating her products is evident in taste and quality. 
My personal favorite are the bagels. Amy has some unique flavors, the chipotle/pineapple and lemon/basil seed are delicious.
My goodness, you'd never know these bagels qualify as "health food." They are way too yummy. :)~
I thought I'd never be able to eat a bagel again because commercial wheat products don't sit well with me, but substituting einkorn for wheat did the trick. My body responded to these bagels with a big "yes!" And ounce for ounce, they are the most filling food — a little goes a long way.
I've tried all the bagels and picking a favorite is like choosing a favorite child, but I have to say that the chipotle bagels rule. The heat and flavor are just right.
I've had the opportunity to try the pita, the bagels, the baguettes and the Einkorn loaf. I very much appreciate the thought that has gone into producing these products. It is satisfying knowing they are clean and healthy and that I have access to this good, ancient medicine. The Ancient Grain crackers are, crunchy, toasty and  full of flavor.
I had a special treat from Ancient Grains Bakehouse. The bagels were delicious and so healthy! Loved the flavors, too! Pineapple Chipotle was my favorite!
Thank you for the incredible care baked into your sourdough einkorn bread. It is the first bread of any kind that doesn't cause one bit of inflammation in my system. It tastes fabulous, has a wonderful texture, and can be sliced thinly! It is perfect.
My primary care doc suggested I cut back on carbs, especially commercially produced breads…Amy's einkorn is so satisfying & delicious that I don't feel deprived of my former non-health-promoting fluffy loaves! Thank you, Amy!

Where to find us:
Heirloom Farmers Market – Rillito Park
Farmers Market Food Pavilion
4502 North 1st Avenue, Tucson, AZ 85719
9am – 1pm (Oct– Feb)
8:30am – 12:30 pm (Feb – March) During Racing Season
8am – 12pm (April – Sept.)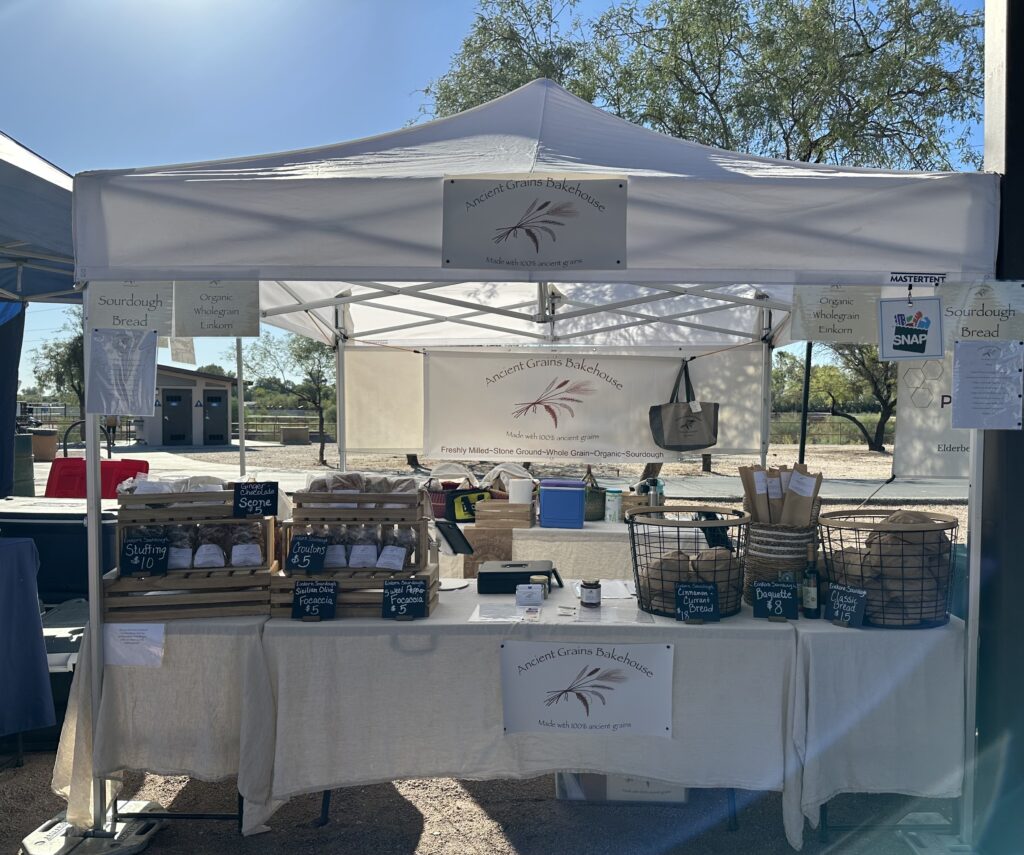 We would love to hear from you!
About Amy-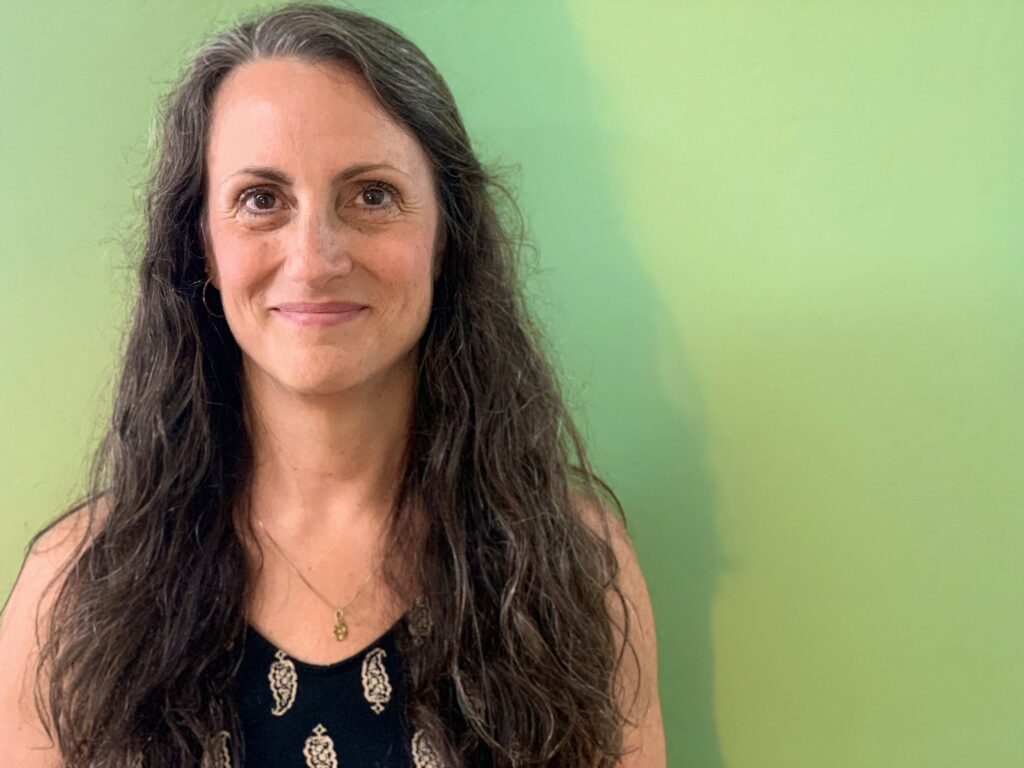 I have always loved good food and feeling good. Bread was always my favorite part of any meal. For years I didn't realize how bread was affecting me. I loved going out and would often fill up on bread before my meal even arrived, but afterward had a notable swelling in my belly which came with intense pain. When I realized that bread was causing my discomfort, I cut out all bread and wheat products with instant relief. I spent the last 20 years avoiding wheat, and have been missing bread. I have still baked regularly for others, but even a taste and I would experience the same discomfort immediately. Recently I happened upon Einkorn and decided to give it a try. It was a challenge to bake with, and my first attempts were less than appealing. I began experimenting with sourdough and discovered that einkorn sourdough did not bring on any discomfort. I began baking einkorn sourdough for my family, then for friends, and now for the public, with consistent feedback that people feel good when they eat our Einkorn sourdough products. I enjoy seeing people light up with their first taste!
Beyond baking, I have a Holistic Health Care Practice, https://healingoptions.com/, I practice and teach multiple Energy Healing modalities and am a Certified Nutrition Coach. I teach cooking and sourdough baking classes for all levels. I am also an artist and work exclusively with porcelain. I am a member of International Ceramic Artists Network and Southern Arizona Arts Guild. Find me on Instagram @amyjoriginals.